Coach 
Mentoring

&

Development
Helping you develop your existing coaching skills to achieve full ICF accreditation with group and individual coach mentoring
Enabling you to become an accredited ICF coach with Group Mentoring
What is Coach Mentoring?
The International Coach Federation (ICF) exists to advance the coaching profession by setting high ethical standards, providing independent certification, and building a worldwide network of credentialed coaches. To maintain these high standards they require all their coaches to receive 10 hours (7 group and 3 individual) of mentoring on their coaching skills, which this course delivers against.
Who is it for?
This programme is especially for coaches who have documented coaching experience, graduates of our Coach Training programme (who have already met the 60 hours of coach specific training requirement for ACC accreditation) and others with the appropriate training. This coach mentoring programme counts towards your 10 hours of ICF credential mentoring requirement.
What will you gain from Coach Mentoring?
By the end of this Coach Mentoring programme you will gain:
Competence in working with, and an improved ability to demonstrate the 11 ICF Core Competencies in your coaching practice
Advanced coaching skills – listening to others coach, practicing an aspect of coaching at each session and receiving robust and effective feedback
Confidence that you are ready to finalise your ICF assessment process
Enjoyment and learning from other coaches' styles within the group
The need for Coach Mentoring for ICF Accreditation
The International Coach Federation (ICF) is the leading global organization for coaches, with over 35,000 international members. To become an accredited coach with the ICF, we follow their ACSTH (Approved Coach Specific Training Hours) route, which requires:
60 hours of coach-specific training (which you can obtain with our Coach Training Course)

100 hours of client coaching experience (with at least 8 clients)

10 hours of work with a qualified Mentor Coach ( which may include up to 7 group mentoring hours)
A submitted recording of your coaching
Coach Knowledge Assessment (CKA)
Our Coach Mentoring programme has been designed specifically to help you achieve your 10 hours of mentoring, comprising 7 hours of group mentoring and 3 hours of individual mentoring.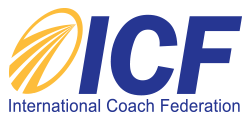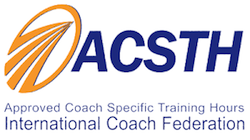 What is included in this
Group Coach Mentoring

 course?
What does this Group Coach Mentoring course entail?
The group coach mentoring programme is delivered via fortnightly teleconference or webinar sessions. The group will comprise a maximum of 6 people and the program will consist of 1 x 1 hour session and 4 x 1.5 hour sessions over 5 sessions that are all mandatory.
What is Group Mentoring like?
In the group mentoring sessions you will focus on understanding and demonstrating the 11 ICF Core competencies at a level you may not have focused on previously in your training. Each session includes discussion on the chosen competencies, followed by coaching practice, with feedback from your mentor/trainer. There's time at the end of each session for general coaching questions.
At the end of this programme you will be confident in applying for your credential, and feel ready to complete your Coach Knowledge Assessment (CKA) multi choice exam with ease.
For coaches applying for PCC or MCC you will feel confident in making and choosing appropriate recordings.
Sessions 1-3
Session 1: 1 Hour – Here we focus on getting to know you and working through both theoretical knowledge and your current practice to demonstrate ethics and professional standards.
Session 2: 1.5 hours – We focus on beginning the conversation and establishing the coaching agreement. ICF Core Competencies covered here include: 2. Establishing the Coaching Agreement, and 3. Establishing Trust and Intimacy; with an introduction to and development of Competencies 4. Coaching Presence, 5. Active Listening, 6. Powerful Questioning, and 7. Direct Communication over the next session.
Session 3: 1.5 hours – This session we explore and practice the intricacies of establishing present situation. We build on all Competencies covered so far. (2, 3,4,5,6 and 7)
Sessions 4 & 5
Session 4: 1.5 hours – We are developing our knowledge and the coaching conversation richly now. This session we focus on creating awareness and uncovering possibilities & options. Introducing Competency 8. Creating Awareness and once again continuing to build on all previous competencies. (2, 3,4,5,6 and 7)
Session 5: 1.5 hours – Coming to the end of the conversation now. This is the session to focus on setting actions and closing the session. We specifically focus on Designing Actions, and Managing Progress and Accountability; while, as always, continuing to build on all other competencies.
How much does it cost?
Group coach mentoring costs $200 +GST per hour for the 7 hours if taken individually.
If you buy the full 7 hours as a package with the commitment to complete them within three months, it costs $1190 +GST, giving you a saving of $210.
There will be a maximum of 6 participants in the group mentoring cohort. Full attendance at specified class times each session is required.
Payment will be made in full before the first class and we run these groups twice each year. Please contact us via the form or links below to confirm next dates and to book.
(If you need to miss a teleconference class please contact us immediately to make arrangements for a one to one catch up call. An additional fee will be incurred.)
Please Note: The ICF allows a maximum of 7 group mentoring hours to count towards the total of 10 mentoring hours required. We have individual mentor coaches available for the remaining three hours 1:1 – please contact us directly to access this service with "1:1 mentoring hours" in the subject line.
Want to know when the next Coaching Development programme is and become fully ICF accredited? 
Get in touch
If you would like to know more about our Coach Mentoring programme and how it could improve your coaching skills and help you achieved ICF accreditation, please complete the form below and we will be in contact shortly.